Fluther Help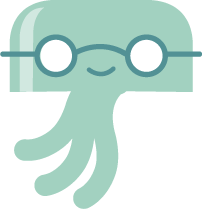 Welcome to Fluther!
We think there's still nothing better than getting an answer from a real person. So we made it easier.
Just ask Fluther, and we'll direct your question to people who can help.
Asking and answering questions
You'll notice that there are two main sections on the homepage; General and Social.
General: Strict guidelines. The focus is to help people get the answers they need.
Social: Relaxed guidelines. Answerers are encouraged to express their opinions and flex their sense of humor. Social works best when you want to learn about people.
When asking a question, consider what type of answers would benefit it the most.
Need help with Fluther?
The Meta Section is for asking questions about Fluther! Go ask a question in Meta.
Oh, and the name?
Where did we get the name? A fluther is a group of jellyfish, like a gaggle of geese or a run of salmon. "Fluther" is pronounced /'flʌ ðɚ/, and rhymes with "brother" and "mother".